NYS Eppicard
This is a review of the New York State Eppicard – NYS Eppicard, with the Customer Service Phone Number, Account login instructions, and how to check your Child Support card balance.  See below for details: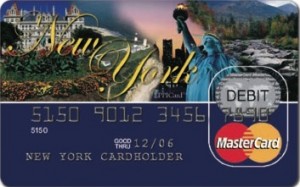 About New York State Eppicard
The state of New York issues Eppicards to pay child support to those eligible.  The child support payment is automatically deposited to the prepaid debit MasterCard account, making it easy for you to access your funds. If you have recieved a new card, follow the instructions below to activate your card so you can begin using it immediately:
How to Activate NYS Eppicard 
The image below gives you a step by step instructions on how to activate your card. You will need your social security number, date of birth and you will be required to select a four digit pin, which you will use to get cash and other account services.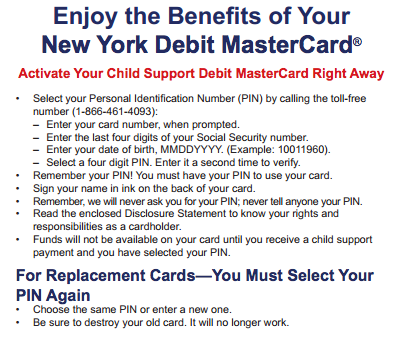 NYS Eppicard Customer Service
If you have questions about your child support debit card and would like to speak to a live customer service agent, call the number below. Note that there is a separate number to call if you are calling from outside the United States:
For Customer Service
Call 1-866-461-4093
24 hours a day / 7 days a week / toll free
For Customer Service outside of the United States call: 801-352-3298 (collect)
Account Login and Balance Check
To log into your account, you should visit this website. If you are a new user, you will have to register. To register a new account, you need the card number, social security number, date of birth and email address. You will be required to create a username and password to be used to access the account in the future. If you are trying to login and cannot remember your username, you should click on the "Forgot User ID" link and you will be able to retrieve your ID. You need your card number to complete this process.
If you have any question about your child support, you contact the New York Department of Child Support for help.