NYS Child Support Eppicard
The state of New York issues the NYS Child Support Eppicard in order to make payments to eligible recipients. The Child support payments are automatically deposited into the account, allowing recipients to get immediate access to their funds as soon as they are deposited.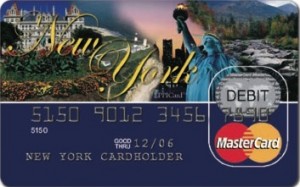 How to Login and Check Your Card Balance
To login to your card account and check the balance and transaction history, follow the instructions detailed in this article.
Customer Service Phone Number
To call customer service, use the number we have provided below. If you want to speak to a live person at customer service, you may be put on hold for a while, which can be very frustrating but it appears the support service is under staffed, therefore we've been getting emails about people waiting a long time to speak to a human.
Free Customer Service is available 24 hours a day, 7 days a week
Call 1-866-461-4093 (Toll-Free)
If you are calling Customer Service outside the U.S. call: 1-801-352-3298 (Collect)
If you have general questions about your child support (unrelated to your child support card), you can contact the New York Department of Child Support by visiting their website here.