Illinois Child Support Card Customer Service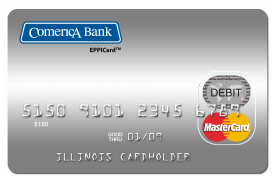 The Illinois EPPIcard is the most convenient way to receive your federal benefits.
To Activate your Illinois EPPIcard
Call the customer service hotline to select a PIN number
– Type your card number
– Enter the last four digits of your Social Security Number.
– Enter your Date of Birth (mm/dd/yyyy).
– Pick a four digit PIN. Enter it a second time to verify.
– Sign the back of your card in permanent ink.
Customer Service Hotline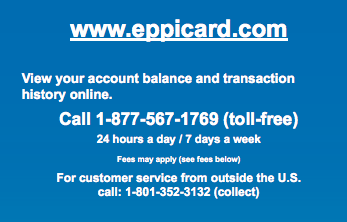 Call Customer Service at 1-877-567-1769. For customers outside of the U.S. call 1-801-352-3132.Customer service representatives are available 24 hours a day, 7 days a week.
You can call the Illinois Child Suport Card Customer Service hotline to
Check your card balance
Pick or change your PIN number
Ask any questions regarding your EPPIcard
Review your recent transactions
Dispute a charge on your card
Setup phone deposit and low balance alerts
Report a lost or stolen card
Check your EPPIcard Balance
By Phone: Call Customer Service at  1-877-567-1769.
You are allowed 4 free customer service calls each month. After your 4 free customer service calls, a fee of $0.35 will be accrued.
Online: Visit the Illinois EPPIcard website and login to your account
At an ATM: Visit any ATM to check the balance of your EPPIcard
*note that fees may apply for checking your balance. Read the terms and conditions carefully to avoid unwanted fees.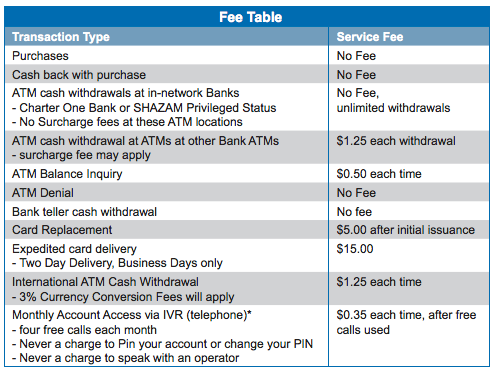 Login to your EPPIcard Account
Visit the Illinois EPPIcard website.
Type your User ID into the box on the left side of the screen.
If you are a new user you may sign up for an account online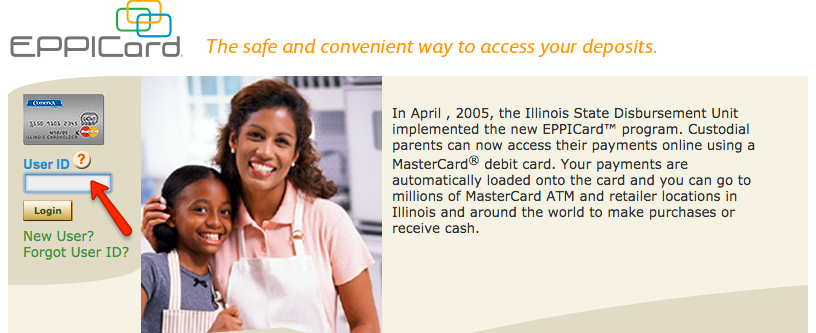 To sign up for an online account you will need:
Your 16 digit EPPIcard number
The CVV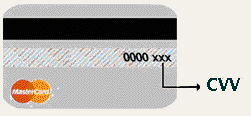 Your social security number
Your date of birth (MM/DD/YYYY)
An email address – be sure it is active in case you forget your user login information.
You will be asked to select a UserID and Password for future login purposes.